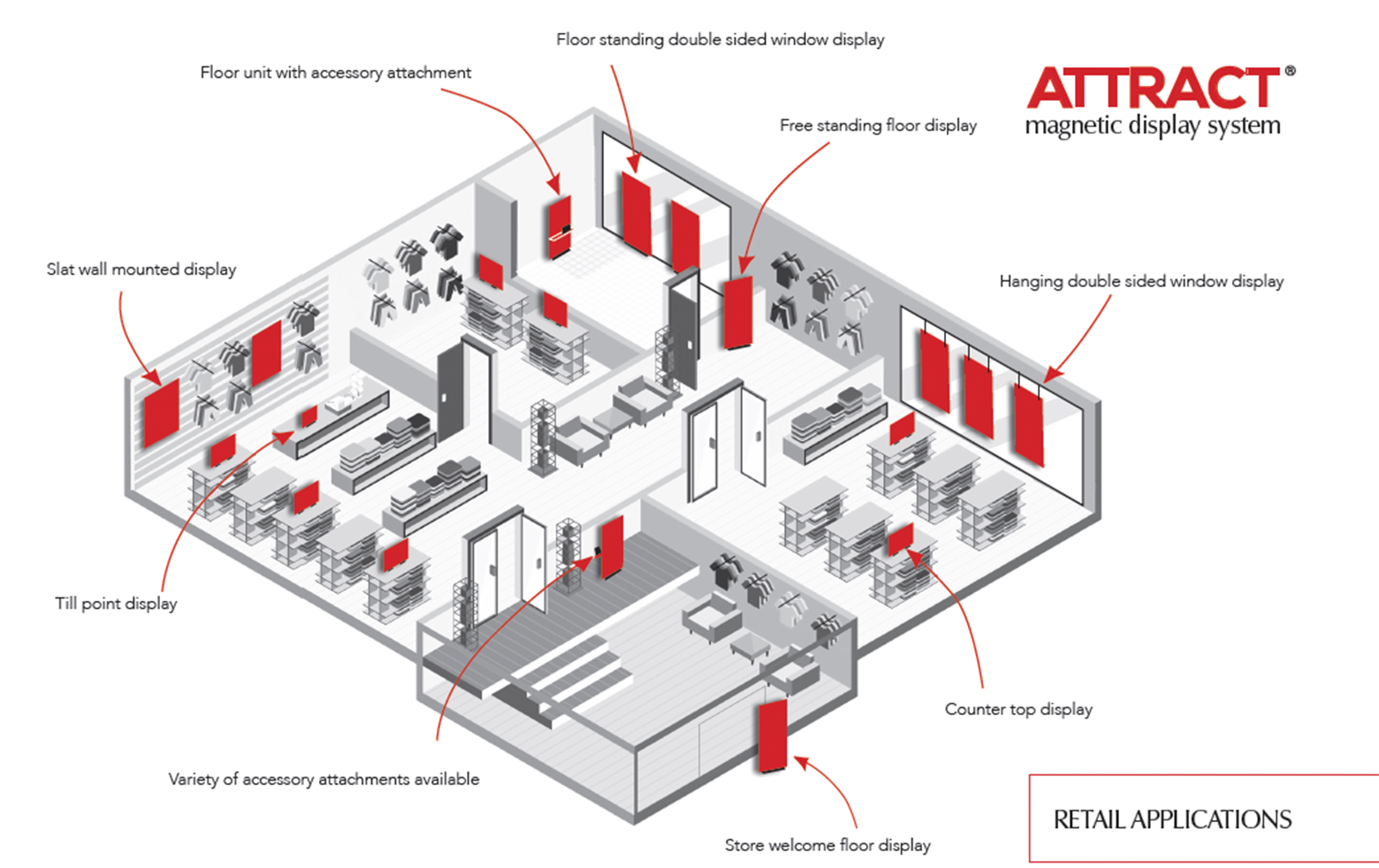 Attract®
Magnetic Display System
Uses digifilm Attractive Printable media which allows the user to add additional layers as required
Elegant design
High-quality aluminium alloy frame with magnetic panel
Enables proactive marketing
Lightweight and flexible graphics for easy application
Double sides frames available
Easily repositionable
Hanging options available
Bespoke options can be custom made to suit your requirements
The Attract brand and system has been created to provide retailers with all the benefits associated with a magnetic system for graphics and point of sale material without the need for in-store steel or other magnetically receptive ferrous surfaces.
Deliberately versatile in nature, the system can be adapted and installed throughout a retail space in a variety of ways and will do exactly as the name suggests by attracting the attention of customers to the imagery or promotional messages displayed. 
Attract is well-suited to retail outlets of all sizes including open-plan showrooms.
For further information, please contact us.
You can also download our Attract Brochure.
Technical Data
Attract®
We conduct regular tests on all of our products to ensure they meet regulations as well as our own high standards. We are in the process of updating all of our Technical Data Sheets where you will be able to determine whether this product meets your requirements.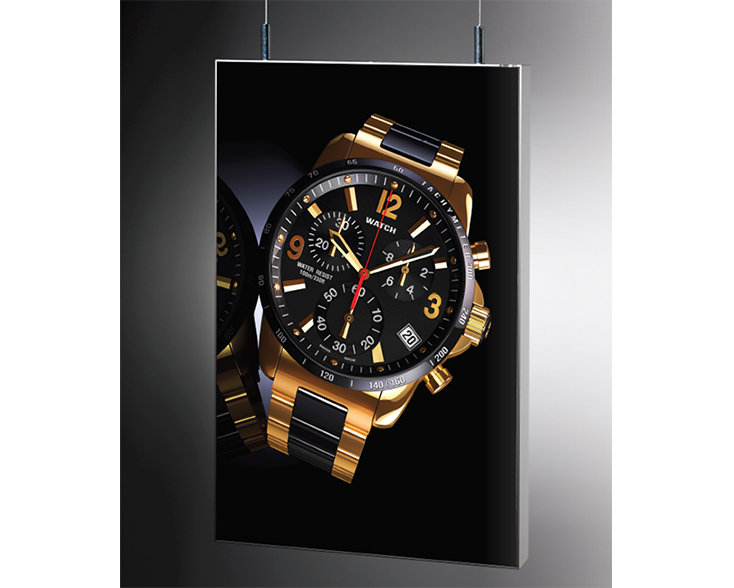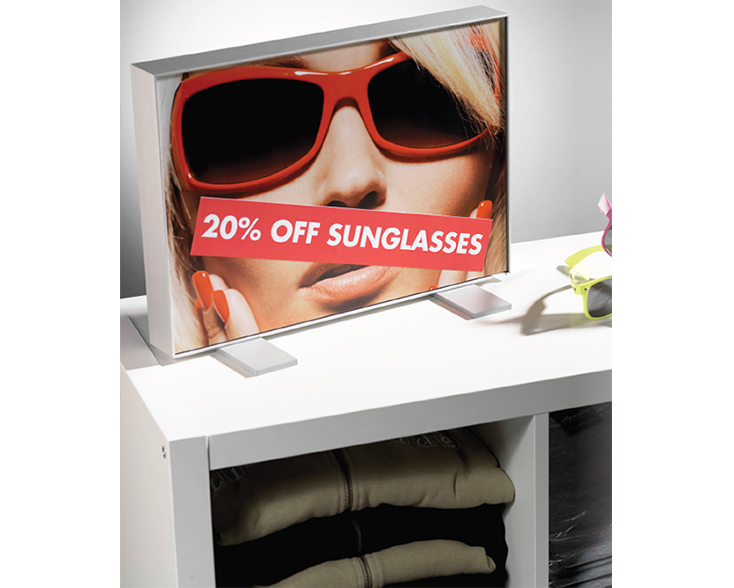 CONTACT US FOR MORE INFORMATION