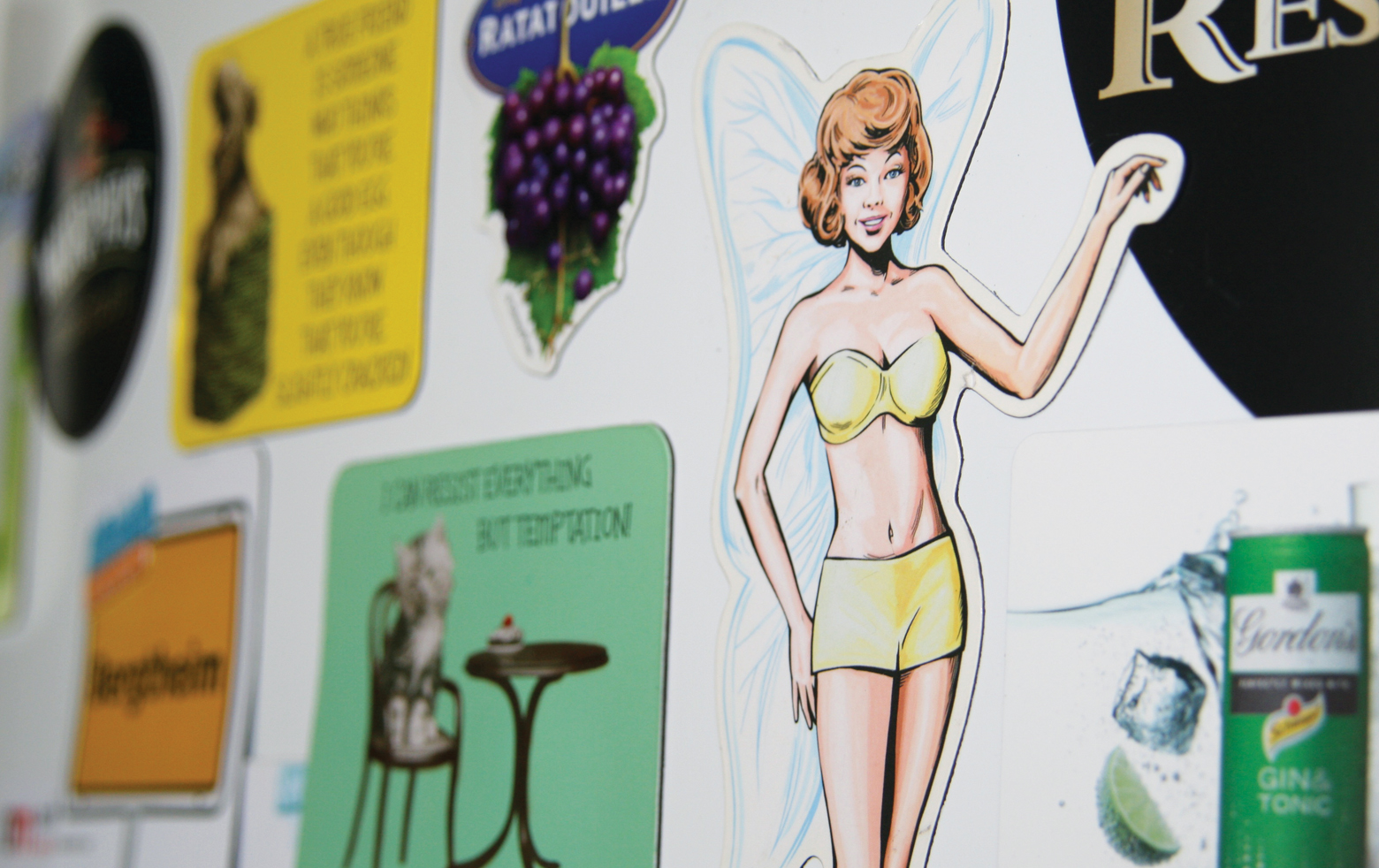 lithomag®
Promotional Magnets
Die cut or kiss cut options available
Low volume to high volume runs
Drywipe or chalkboard options available
Print directly on to our supamag® superior magnetic sheet
Laminate printed media to our supamag® superior magnetic sheet
High performing promotional magnet
Light and flexible
lithomag is named for it's lithographic print capability and magnetic properties and was invented to solve the problem of printing promotional magnets in machines with metal print cylinders.
The magnetic material historically used by printers to create promotional magnets on a large scale is already magnetised and therefore has to have a low magnetic strength to prevent it sticking to the cylinders during the print process. This ultimately leaves the end user with a promotional product that exudes the lowest level of magnetism and often does not perform as required.
We have addressed this problem by introducing a material that is magnetised after the print process has been completed, resulting in a product that provides a greater magnetic pull strength, simultaneously removing all risk during printing.
For further information, please contact us.
Technical Data
lithomag®
We conduct regular tests on all of our products to ensure they meet regulations as well as our own high standards. We are in the process of updating all of our Technical Data Sheets where you will be able to determine whether this product meets your requirements.
CONTACT US FOR MORE INFORMATION